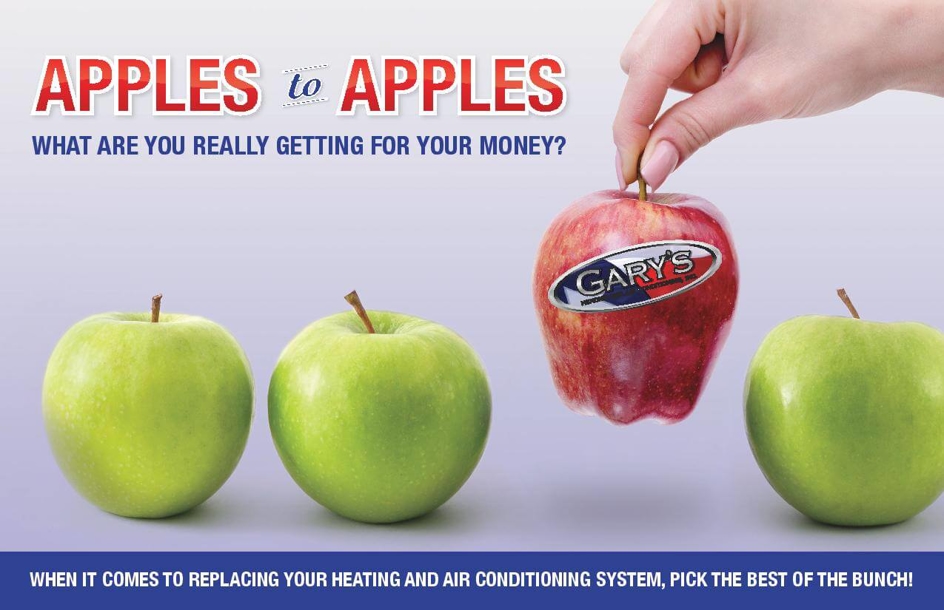 Ever since 2010 I wanted our company to have value that would standout above all other companies in our area. I know you have other choices besides Gary's Heating and Air Conditioning and what could I do to demonstrate in very tangible ways to show the value difference between us and everyone else?
First I would like to say that because we spend the time, effort and money to find the right people to be in your home this is the extraordinary difference. We first screen people through background checks & driving records. We then do an initial drug test that is followed up with random unannounced drug tests each year just to make sure everyone is still following the law.
Second, we literally train our people more than anyone around. They will train on average 60 hours each year in our training facilities and at third party trainings. These trainings are obviously for the technical aspect of our trade, the codes we're required to follow by Texas law but also soft skills for the ultimate customer experience.
Third, our warranties are unmatched in the industry. 99% of companies warrant the labor on new systems for one year. Ours is two years on our top 4 systems and with our "Preferred Club Membership" it's a full 5 years! Our ductwork systems have a 10 year labor guarantee, which is unheard of!
One amazing guarantee on our new equipment systems is our "2 year, 100% Money Back Guarantee". We also call this our 2 year test drive guarantee, which means if anytime during the first two years if you're not 100% satisfied we'll come pick up our equipment and write you a check for the full amount.
A quick list of our other guarantees; Utility savings guarantee, $200 Installation date Guarantee, $300 Frustration Guarantee, Property Protection Guarantee, No Surprises Guarantee, Customer Respect Guarantee, Code Compliance Guarantee, Drug Free Guarantee & No Lemons Guarantee.
Bottom line, when anyone takes a very hard look at Gary's Heating and Air Conditioning compared to anyone else, by far, Apples to Apples, we have everyone beat in what we deliver, the people we send to your home and the comfort you'll enjoy with the peace of mind you got the absolute best value in the Amarillo area.
This is but one of my personal promises to you.
Sincerely
Gary Ward