PLATINUM Electric Products
Best Value, More Options
Up to 50% heating and cooling savings
3-year labor warranty
10-year parts warranty
10-year compressor warranty
Condensation pan treatment strip
Features & Benefits:
Peace of Mind
Condensation Safety Switch
Non-Ozone-Depleting Puron
Newest Technology for Control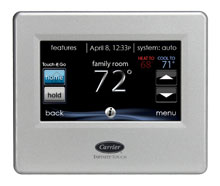 Improved Comfort
The Quietest units on Earth. Only 58 decibels. Up to 50% quieter than standard units.
Humidity control – Optimal summer dehumidification
Vibration isolators
Insulated compressor compartment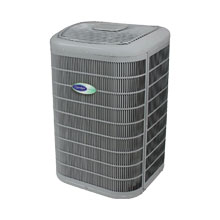 Convenience
Intuitive on-screen prompts
Wifi
Operate from your phone or computer
Increased Efficiency
Variable Speed outdoor fan
Variable Speed blower motor
Variable Speed compressor, which allows the unit to control to .5 degree variance
Converts AC to DC voltage electricity (using 2/3 less power)
The most efficient Heat Pump unit
Quality Appearance and Workmanship
New precast Heat Pump pad
New electrical whip
WeatherArmor™ Ultra protection
Time Delay Protection
Stringent International Code Compliant
AHRI Certified Efficiencies
Call our team today at (806) 318-1337. We serve Amarillo, Canyon, Claude, Panhandle and surrounding areas.
Straight Shootin' Service
Let Us Help You Find What You're Looking For