Amarillo Duct Cleaning
Reliable Duct Cleaning in Canyon, Panhandle, Claude & Surrounding Areas
Duct cleaning is a good option for some people with certain conditions or circumstances. Before you decide to have your ductwork cleaned there are several things to consider.

Excerpt:
"Knowledge about air duct cleaning is in its early stages, so a blanket recommendation cannot be offered as to whether you should have your air ducts in your home cleaned. The U.S. Environmental Protection Agency (EPA) urges you to read this document in its entirety as it provides important information on the subject.
Duct cleaning has never been shown to actually prevent health problems. Neither do studies conclusively demonstrate that particle (e.g., dust) levels in homes increase because of dirty air ducts. This is because much of the dirt in air ducts adheres to duct surfaces and does not necessarily enter the living space. It is important to keep in mind that dirty air ducts are only one of many possible sources of particles that are present in homes.
Pollutants that enter the home both from outdoors and indoor activities such as cooking, cleaning, smoking, or just moving around can cause greater exposure to contaminants than dirty air ducts. Moreover, there is no evidence that a light amount of household dust or other particulate matter in air ducts poses any risk to your health." - EPA.gov
The term should actually be "Kind of Duct Cleaning" because unless you wash the duct with a detergent it won't be clean like new.
Cleaning ductwork won't eliminate dust in the house
Unlicensed heating and cooling companies cannot clean your coil & blower wheel.
Most duct cleaning machines cannot clean all of the ductwork, only the portions that can be reached.
Duct cleaning can & does damage a lot of ductwork
To read how to prevent dirt and dust in your home and duct system, check out our informative blog post here.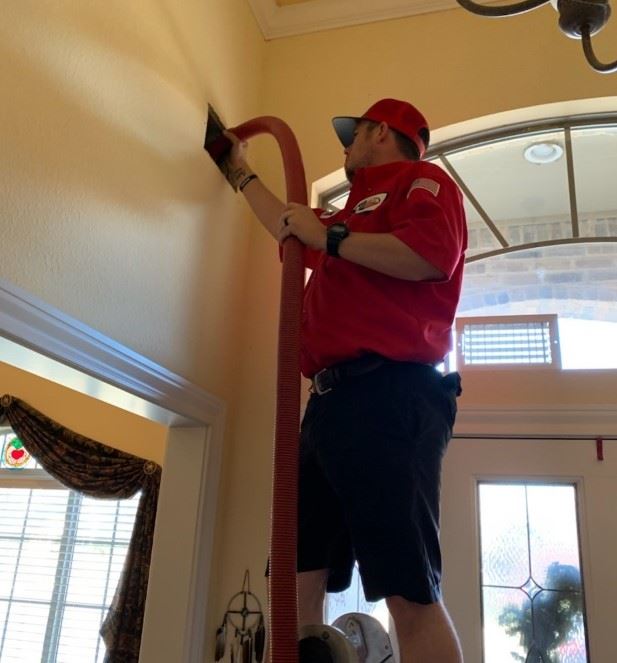 Cleaned, But Old Ductwork Might Not Be Best For You
To know your best options before investing money into cleaning your ductwork give us a call & we'll be happy to show you all of your options so you can make an informed decision. Gary's Heating and Air Conditioning can help with all of your Amarillo duct cleaning needs.
Call

806-318-1337

today to learn more about our duct cleaning services in Amarillo, Canyon, Claude, Panhandle & surrounding areas. We offer helpful financing options.
Straight Shootin' Service
Let Us Help You Find What You're Looking For