At Gary's Heating & Air Conditioning, Inc., we understand that HVAC services are not always the most financially accessible, this is why we offer our clients regular coupons and financing options. Check out our coupons here and click here to learn more about our financing options. In addition, feel free to call us today about any further questions you may have.
---
Up to $4,038 Off select equipment!
This includes Carrier rebates, Gary's special and club discounts!
30% off Insulation with equipment
20% off insulation
10% off ductwork
2 year, 100% money back guarantee + 10 additional guarantees
Check out our guarantees page >HERE<
Expires March 15th, 2020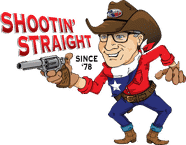 r-22 phase out sale at gary's!
Now that R-22 will not be produced anymore, the price on what is left is going to get very expensive until it's all gone!
Get that old R-22 system replaced now! Contact Gary's Heating and Air Conditioning, Inc. at (806) 318-1337!
For more information on the R-22 Phase Out, read our Blog >HERE<