Ductless Mini-Split Heat Pump Services in Amarillo
Proudly Serving Canyon, Claude, Panhandle & Beyond
There are circumstances that would make a ductless mini-split system an attractive alternative to conventional heating and air conditioning central systems. A ductless system is well suited for properties where installing ductwork is cost prohibitive or impractical.
Heat and Cool Each Room Individually with a Ductless Mini-Split System
Offering exceptional efficiency and comfort, ductless systems are a great choice for those looking to heat and cool targeted areas or specific rooms. Our team at Gary's Heating and Air Conditioning, Inc. can answer your questions about ductless solutions and gladly offer our neighbors expert installation, repair, and maintenance services for ductless mini-split systems. We've proudly been serving residents of Amarillo, Claude, and Panhandle since '78, so you can trust we know a thing or two about ductless mini-split systems.
Give our team a call today at (806) 318-1337 to learn more about our ductless mini-split system services.
Benefits of Ductless Mini-Split
Many of the benefits of ductless mini-split systems is that you can install them in a myriad of places. Anywhere from an apartment complex to a commercial building. Below you'll find several of the benefits you would receive when installing a mini-split system.
Easy Installation -
One big benefit of ductless mini-splits is that they are incredibly easy to install compared to traditional HVAC units. The connection between the indoor and outdoor part of the system is accomplished by drilling a small hole in your wall to run the connection line to the conduit.
Energy Efficient -
Ductless mini-splits are energy efficient and will not experience energy loss due to traditional ductworks found with central HVAC units. Traditional HVAC ductworks account for over 30 percent of the home's energy consumption.
Cost Effective -
Ductless mini-splits are very beneficial for cost-effectiveness as well. When you are able to control one room's temperature you can easily lower you monthly energy costs by setting each room with the exact temperature you want for that room.
How Ductless Mini-Split Systems Work
As the name suggests, a ductless mini split system completely eliminates the ductwork, and the large installation costs ductwork involves.. Every mini-split is a self-contained, quiet heat pump unit. The indoor air unit is housed in a stylish cabinet that can be installed on an interior wall or in the ceiling while the heat pump is located outdoors away from the living area.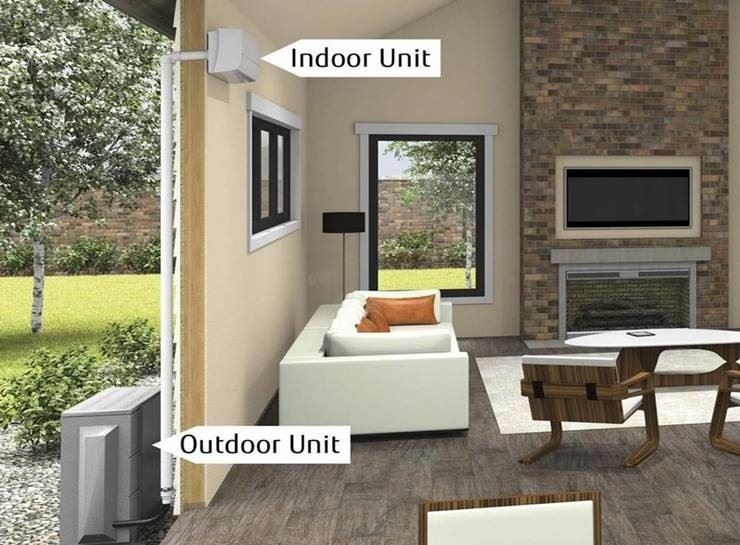 Ductless mini-split systems are incredibly efficient as well. They are equipped with Inverter Technology, which in non-technical talk means the system is very smart and it will run at the speeds and capacities for the current indoor and outdoor conditions, for the optimum comfort and energy efficiency. Some of our ductless mini split systems have efficiency ratings as high as 30 SEER!
Ductless mini-split systems are a great choice for the following applications:
Bonus rooms
Garage conversions
Room additions
Man caves
Media rooms
Attic conversions
Sunrooms
Basement build-outs
Further Reading -
Your Satisfaction Is Guaranteed
Air condition or heat any room in your home with an attractive, efficient ductless mini-split system. Our helpful staff at Gary's Heating and Air Conditioning can help you select the perfect mini-split for a single room or your whole house. In addition to our ductless mini splits, make sure to check out our ductwork if you home is using that to distribute heating and air conditioning. Make sure you check out our reviews!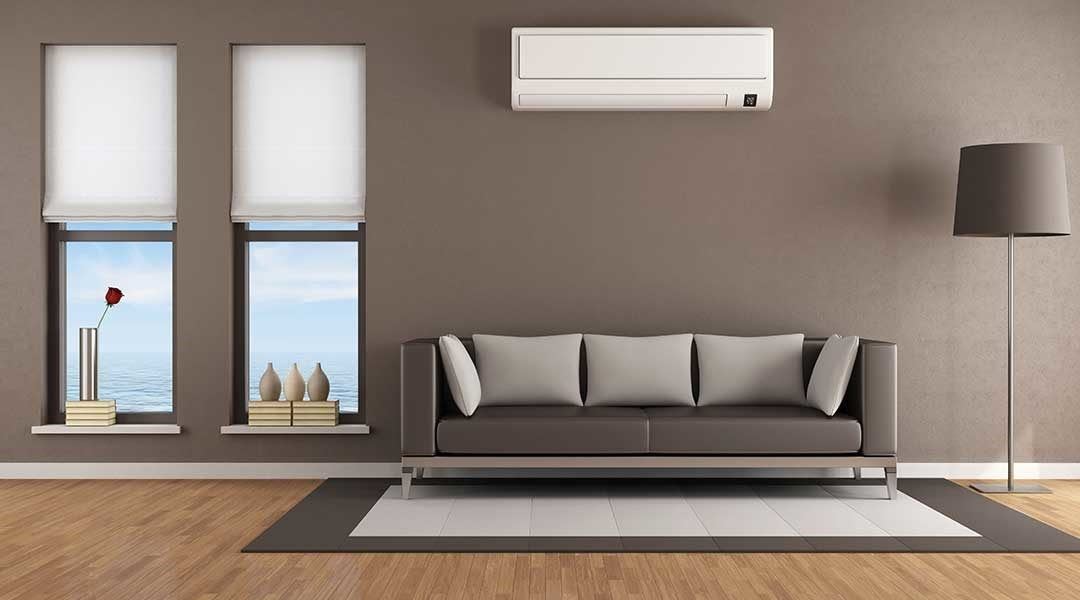 Call us today at (806) 318-1337 to learn more about our heating and air conditioning services.
Straight Shootin' Service
Let Us Help You Find What You're Looking For