Now Is A Great Time To Start Your Preferred Club Membership
Our Maintenance Plans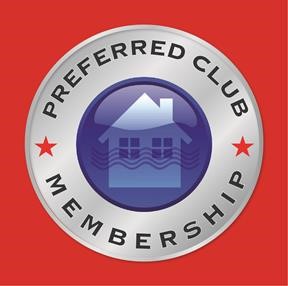 No matter what brand of equipment you own, or where you purchased it, a Preferred Club Membership Plan will give you peace of mind as the next heating or cooling season approaches.
The cost savings from fewer repairs and lower utility bills, in many cases, is much more than the $17.95 per month investment. Then when you consider the discounts for any repairs that might occur or when the time comes to upgrade your system or add indoor air quality products the savings is definitely more than the cost of the Club!

Why should you get your system checked?
With Your Club Membership, You Get BOTH "AC and Heating Systems" Tuned Up 2 Times a Year at No Extra Charge.
Indoor Fan Motor Amps & Volts
Indoor Entering Air—DB/WB
Indoor Leaving Air—DB
Outdoor Entering & Leaving Air—DB
Suction Line PSIG & Temp
Discharge Line PSIG & Temp
Subcooling/Superheat
Safety Controls—all connected
Defrost Cycle—functioning
Emergency Heat Operation—function
Contactor—visual on points
Relays & Controls—capacitor checks
Electrical connections—tight/visual
Thermostat—Functional/Accuracy
Igniter/Pilot—visual check
Flame Sensor—visual
Outdoor fan motor amps & volts
Compressor Amps & Volts
Outdoor Fan Bearings—visual
Outdoor Fan Blade—balanced
Outdoor Unit and Coil—visual
Furnace Burners—visual
Heat Exchanger—visual/camera
Indoor Fan Bearings check for wear
Indoor Blower Wheel & compartment—visual
Check breaker size
Indoor Coil—video/visual
Condensate Drain Pan—visual check
Auxiliary Drain Pan—visual check
Condensate Drain Lines—visual check
Condensate Pump—visual check
Furnace Gas Connector—soap test
Furnace Flue Vent—visual
Flue Inducer Assembly—noisy/visual
Furnace Vestibule—visual
Return Air Plenum/platform—visual
Return Air Filter—Size/type
Ductwork—visual inspection/size
Static Pressure Test (blood pressure of system)
Manifold & Inducer pressure-check
Check refrigerant—1 time a year
CO test—annually, in fall or winter
Rinse outside coil (1 time year)
Vacuum out the vestibule
Blow out the drains
We serve Amarillo, Canyon, Claude, Panhandle and surrounding areas.
Straight Shootin' Service
Let Us Help You Find What You're Looking For