Residential Heating and Air Conditioning Repair, Maintenance & Replacement
Proudly Serving Amarillo, Claude & Pandhandle
At Gary's Heating and Air Conditioning, we provide our customers with every heating, air conditioning and IAQ service you could need, at the highest possible level of expertise and value. For both heating and air conditioning systems, we provide professional repairs, installations, and maintenance. Whatever our customers need, there are two things that are present in all our work: honesty and integrity. Our objective is to educate the customer, give options and let the customer decide what they want to do.
At Gary's we desire to become your lifelong heating and air conditioning company. That means we care about how satisfied you are with our repairs or installation, how much you enjoy the results of our maintenance visits, and how much you trust the options our technicians give you for what's best for your home. Your experience matters to us—that's why we're the leading residential heating and air conditioning provider in the region.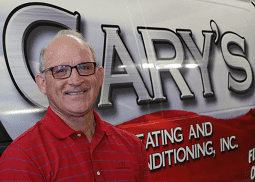 "I started this company in 1978 with the desire to deliver products and services second to no one else. I would love to have the opportunity for us to be your heating and air conditioning company. My promise to you is that we will make you 100% satisfied or I'll refund 100% of your money. You cannot lose when you choose us!" Sincerely, Gary Ward
Call (806) 318-1337 to Schedule Your Appointment Today!