GOLD Electric Products
Priced Right for Better Value
Up to 40% heating and cooling savings
2-year labor warranty
10-year parts warranty
Condensation pan treatment strip
Features & Benefits:
Peace of Mind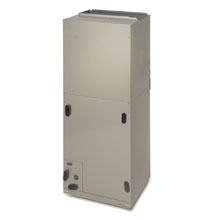 Condensation Safety Switch
Non-Ozone-Depleting Puron
Newest Technology for Control
Improved Comfort
Very quiet units. As low as 56 decibels. Up to 45% quieter than standard units.
Humidity control – Optimal summer dehumidification
Vibration isolators
Insulated compressor compartment
Convenience
Digital Programmable thermostat
Wifi
Remote access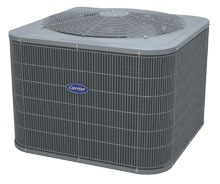 Increased Efficiency
Multi Speed outdoor fan
Variable Speed blower motor
5 Stage Speed compressor for ultimate comfort at a great value
Very efficient Heat Pump unit
Quality Appearance and Workmanship
New precast Heat Pump pad
New electrical whip
WeatherArmor™ Ultra protection
Time Delay Protection
Stringent International Code Compliant
AHRI Certified Efficiencies
Call our team today at (806) 318-1337. We serve Amarillo, Canyon, Claude, Panhandle and surrounding areas.
Straight Shootin' Service
Let Us Help You Find What You're Looking For