Where did the summer go? Yet again, the hottest months of the year have flown by, and now you are thinking of cold days, cold wind, snow and warm homes!
In fact, the first day of fall was September 22.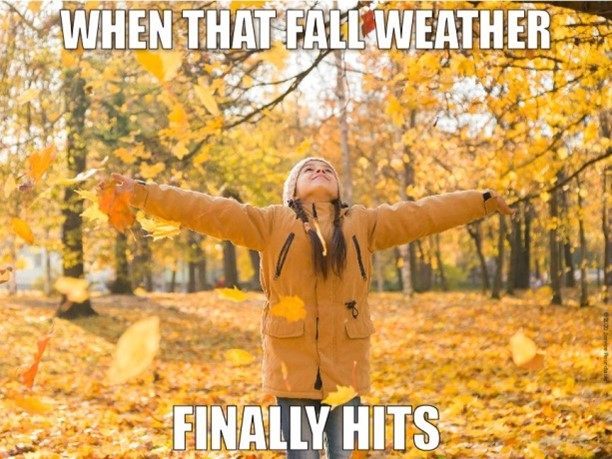 This also means it is time to start thinking about:
Scheduling your annual HVAC inspection and maintenance
Schedule your air conditioner tune up for those essential tweaks that will keep it running smoothly after a whole summer of hard work.
Give Your Hard-working Air Conditioner a Spa Day
No appliance works harder during the summer months than your HVAC unit's air conditioning module. Day and night, your A/C keeps pumping out that cool, humidity-controlled air to keep you and your family comfortable.
But after a few steady months of hard labor, your A/C unit may be feeling understandably weary. It may even be contemplating a breakdown as parts get worn out and lubrication wears thin.
Scheduling a $78 Cool Check for your air conditioner is like giving it a spa day as a reward for all those cool, comfy days it has given you.
An A/C service call accomplishes two key goals: Inspection & Maintenance!
MAINTAIN NOW & SAVE LATER! By taking care of minor issues now, you won't face major repair costs later. As well, for most families, cooling and heating represent the bulk of annual energy expense.
Why Not Give Your Furnace a Day of Preparatory Pampering
Even though your furnace has gotten off lightly for the last several months, its time is coming. Soon, the grass will be covered in frost and before you know it, snow will be falling again.
This means now is the perfect moment to give your furnace a day of preparatory pampering. If you've never had to suffer through a cold winter day without heat, you are probably doing something right in this department, so don't break your stride.
You can even schedule your furnace inspection and maintenance at the same time you do your air conditioning service.
$78 Cool Check or $78 Heat Check at Gary's!
We will also check the Carbon Monoxide
@ NO EXTRA CHARGE!----$103 Value
You will also get double peace of mind, since your air conditioner will be primed and ready to muscle through the last few days of summer and your furnace will be pumped to take up right where your A/C unit leaves off when fall arrives.
***Ask about our Replacement Specials too!***