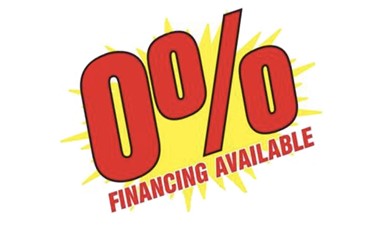 Replacing your Heating and Air system is inevitable from time to time. Whether the unit is extremely old, it has been damaged beyond repair, it is not heating/cooling properly or replacing is cheaper than repairing, it is imperative to replace your HVAC system with a new one and gain the peace of mind that your family is safe.
However, replacing HVAC system in the season could translate into a higher replacement cost, slower turnaround time and higher inconvenience.
There is no doubt that the best time to replace your HVAC system is during the off-season.
Gary's has an easy and affordable way to get that new system installed in your home. We offer several different ZERO % FINANCING options---You can't ask for a better deal.
You can get up to 60 months—NO INTEREST!
Don't wait until the hot summer months when the companies are very busy and you have to wait days for the install & pay much more.
Call Gary's today at (806) 318-1337 and get your ZERO % FINANCING and get ready for the changing seasons in Amarillo!