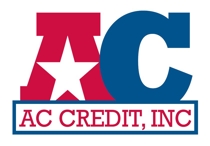 AC Credit FINANCIAL OPTIONS
Offering our customers 0% financing options
If you are interested in this financial option, ask your technician or comfort adviser.
Here are 7 reasons how AC Credit can help your HVAC Business grow:
We know HVAC. We know it and understand it, so there's never a learning curve understanding an installation or your special circumstances.
Fast Turnaround. During business hours, you get an approval within an hour, and a contract in 24 hours.
Programs for All Credit Situations. Regardless of your credit situation, we've got a program to meet your needs - from the credit challenged...to customers with great credit.
East to Use. We keep it simple and make it easy for you. That's why we have an online consumer application as well as a fax option.
Offer 0% Financing. We offer our customers several types of 0% financing - from 12-60 months.
Customer Service is #1. At AC Credit, we pride ourselves on having the best customer service in the business. Because you don't deserve anything less.
Right Here. Right Relationship. We're located right here in Texas because we feel that's one of the things that is important in having the best relationship.