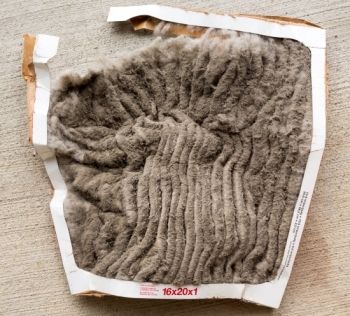 Did you know you should replace your air filtersevery month! Air filters collect all the invisible dust particles and elements, pet dander, mites and pollen that float through the air. If you are a pet owner, you will have more pet dander which causes your filter to become dirtier, quicker. Listed below are the top three main reasons you should keep your air filters clean in your HVAC system:
Improves Indoor Air Quality
When you change out your air filter, it improves the overall air quality of your home. It helps to eliminate pollution and just offers better ventilation throughout. Poor ventilation is a factor that contributes to low indoor air quality in your home.
When you change your filters on a regular basis, it truly does help with allergies, respiratory disease and infections, fatigue, asthma and headaches and many other health issues that you can get from all of the invisible dirt and dust particles in your home.
Believe it or not, changing your air filters on a regular basis WILL save you $$$
When you keep clean filters in your system, you are prolonging the life of your system by keeping it factory fresh. Changing your filters decreases the static pressure across your system to ensure a smoother running system. Replacing your HVAC equipment is not cheap. Replacing your filters every 1 to 3 months will truly add life expectancy to your unit.
Schedule your maintenance service today!! Call Gary's @ 806-373-2537.